Consultancy
Led by Joy Collins, former Team Leader, the Ethnic Minority Achievement Service (EMAS), Harrow Council, with experience over 30 years, our team of professionals at Securing Success are committed to offering outstanding support to all our clients.

They have:
a wealth of experience in EAL
are practitioners in schools
are committed to raising attainment of ethnic minority learners through top quality training and support using practical classroom strategies.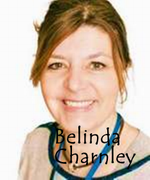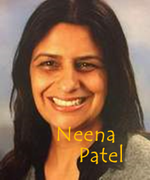 Belinda Charnley
EAL Consultant and Teacher with over 20 years' experience working in Hillingdon, Harrow and Hertfordshire primary schools. I developed expertise in EMA whilst working as a teacher in Harrow and then went on to work as a consultant for the Harrow Ethnic Minority Achievement Service.
I have worked on a wide range of projects including:
EAL accredited courses in partnership with Hertfordshire University
Part of the Securing Success Team, a Mayor of London's project developing high quality Advanced Bilingual Pupils' Literacy Units working alongside Harrow Teachers (building series of Literacy lessons that promote strategies and activities targeting the development of language for EAL pupils)
Written and trialled a 10 week 'Maths Catch Up Programme' for EAL pupils, in partnership with Harrow's Maths Advisory Service
Training Hertfordshire B.Ed. and PGCE student teachers through the Leading Partners Project
Have developed Assessment materials for each Key Stage to track EAL pupils on the new DfE Proficiency in English Register
Provided bespoke training sessions on a range of EMA themes including New Arrivals, Early Years and NQT training
I currently work in a Hertfordshire school but still offer consultancy support and regularly deliver teacher training sessions in Barnet, Harrow and Hertfordshire schools.
Neena Patel
With over 10 years' experience, I'm a proficient EAL Leader and Consultant having held posts in both Primary and Secondary schools. Whilst working for the Harrow Ethnic Minority Achievement Services and now via Securing Success, I have delivered training and consultancy services across Primary and Secondary schools in Harrow, Barnet and Hertfordshire. Projects have included: a program of assessment and integration for New Arrivals, supporting Advanced Bilingual pupils and effective use of Parent Ambassadors. I have successfully designed and facilitated EAL accredited courses in partnership with Hertfordshire University, provided PGCE/NQT training and through Securing Success played an active role in the Mayor of London's project - English: The Key to Integration.
Currently I hold key strategic roles across two Harrow primary schools and have led one of the schools to achieve the Leading Parent Partnership Award and currently coordinating the process for the other school.
The use of practical, interactive, usable strategies and resources for immediate use in a collaborative classroom underpin my ethos.
Training
At Securing Success we offer bespoke training for our clients based on their specific requirements. All our training programmes are designed to support whole school development through empowering teachers and leaders to be fully equipped with the skills, knowledge and current national initiatives around children learning through EAL.

We provide cost effective, tailor made sessions. These sessions can be:
Half day
Full day
Inset / twilight
Every bespoke training session is guaranteed to be interactive, collaborative and full of strategies to use immediately in the classroom. Our current training programmes support the following areas:
Newly arrived children - Beginners to English
Raising Achievement of Advanced Bilingual Learners
EAL Assessment (in line with the DfE code set), tracking and target setting
Training for Teaching Assistants and Support Staff
NQT / BT training
Mainstream training for class teachers and senior leaders
Teaching Academic Language in the classroom
Partnership planning and teaching
Equality and Diversity
Click below for more information:
NQT Training
Integrating EAL learners
Equality & Diversity
EAL Training
NQT Training - getting started with children who are new to English or who lack academic English.
The launch of a career in teaching is exciting and challenging. This course will help to:
Build confidence
Develop skills
Provide practical activities and resources related to assessment and language development for beginners to English and more advanced bilingual learners
Integrating EAL learners in mainstream
This course will enhance teachers' skills in meeting the language needs of EAL learners, beginners to advanced:
Interactive
Practical ideas to access the curriculum
Training sessions or partnership teaching available.
Equality & Diversity
What are the policies which underpin equality and diversity?
What do they say?
What does it mean in practice?
This course will provide a policy overview and in a practical, interactive way look at curriculum resources and activities to implement them.
Training for Teaching Assistants and Support Staff
This course is aimed at TAs new in role or those who would like to increase their understanding of language development for EAL children.
On our website you will find resources for Advanced Bilingual Learners designed in collaboration with schools in Harrow and Barnet through the London Schools Excellence funded project. All our resources have been developed by experienced EAL specialists in partnership with class teachers and have been tried and tested in the mainstream classroom. You can browse and download these resources for FREE, so start clicking and checking them out now!! We also have links to highly recommended resources for use with newly arrived initial stage EAL learners as well as the Dfe resources for EAL assessment.